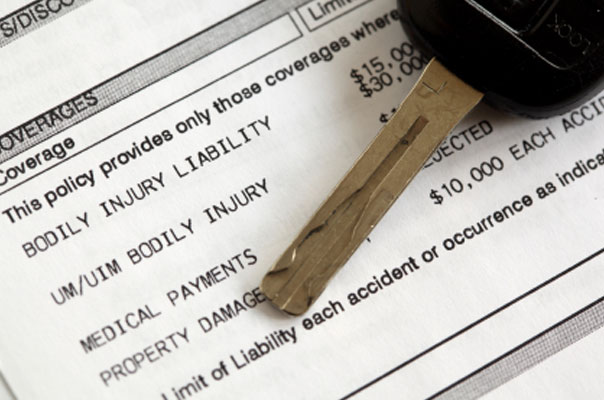 3 Signs that Your Auto Insurance Company is Overcharging You
When you receive a bill from your auto insurance company, does it ever leave you scratching your head wondering why it's so expensive? Car insurance is a set cost for everyone that owns a vehicle, but it doesn't have to be exorbitantly expensive. There are three major signs that your insurance company is charging you too much. If you're experiencing any of the following, it's probably time to compare auto insurance rates.
Sign #1: Your driving record has improved and your rates are the same.
If you had tickets or accidents on your record when you signed up for your insurance policy, they may have since been taken off your driving record. If this is the case, you deserve better rates. Typically, an infraction will stay on your record for three years. Just like drivers with a checkered past should find a forgiving insurer, those with perfect records should seek out an insurance company that rewards good drivers with better rates.
Sign #2: Your bill has charges or fees on top of your premium.
Some companies tack on a "convenience charge" or similar fee to each payment you make other than the first. These can be as much as $10 or more depending on which method you use to pay your bill. Over the course of a policy, the so-called convenience of paying in installments can cost you $100 or more. If you want to pay in installments, don't buy insurance from a company that punishes you for doing so.
Sign #3: You're a typical driver paying well over the national average.
According to the Insurance Information Institute, the average auto insurance expenditure in the United States is currently $817 a year. That's about $70 a month. If your premium is more than this, it's time to shop for a new auto insurance rate. There are numerous factors like your age, marital status, location, and gender that drive your rates up or down. This is merely a ballpark figure to serve as a jumping-off point for your expectations.
If you're serious about saving money on your car insurance, there's probably a way to significantly cut your costs. These three signs are instant red flags that you're being overcharged. If this is the case, it's time to take action. Don't keep paying for an overpriced policy.